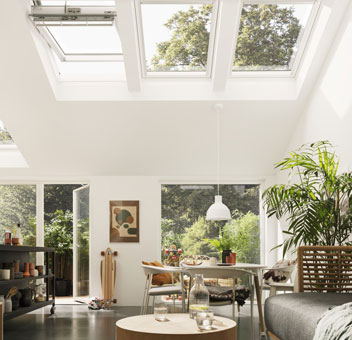 Welcome to Amazing Skylights Melbourne
"Amazing Customised Australian Made Skylights Built to Perfection for Every Melbourne Home"
Amazing Skylights Melbourne aims to delight our clients through our personalised service by going the extra mile. Our recent testimonials indicate how happy our clients are with our services. When you ask us to undertake your skylight project, you can be assured of getting the best advice with the choice of your skylight that suits your home and space, guaranteed with amazing home transformations.
The beauty of adding skylight windows are beneficial to your home's overall aesthetics and design. Skylights are energy efficient because they provide natural day lighting and ventilation, at the same time a perfect view of the skies at night. Their diversity and uniqueness can illuminate any space providing warmth and calm for your home.
Amazing Skylights Melbourne is here to assist you and provide your home with the beauty of having window skylights that will truly captivate your eyes.
Amazing Skylights Melbourne is a proudly family-owned and operated business that caters to the needs of homeowners who seek improvement for their overall house structure and lighting. With over 20 years of experience in the building industry, particularly in maintenance, leak detection glazing, roofing, project management, we are knowledgeable enough to streamline the needed services for different house construction and skylight works. This experience has also allowed the company to offer clients correct advise when it comes to natural lighting needs, no matter how big or small the job is.
Some key services that the company readily offer to clients include designing natural lighting for any types of homes, and maintenance and repairs of existing skylights. These services are empowered by our commitment to bring the highest standards of workmanship and customer service. Furthermore, we ensure that we meet all the requirements set out in Australian standards.
Our Commitment to You
Amazing Skylights Melbourne is constantly working for the needs of our clients on a personal level, making sure that we can truly provide the best possible skylight solution within their given budget.
Expectations from Amazing Skylights Melbourne
Here are some things that you can expect from our company when we perform our installation:
We make sure your schedule will always be respected since we know how valuable your time is.
We will protect your furnishings and floors with drop sheets to avoid any additional expenses.
We only use Skylights products that met the Australian standards to avoid compromising quality.
We provide public liability insurance coverage so that you can relax once we started our work.
We only ask for the final payment once you are satisfied with the job that we've done to your home.
Other services we offer:
Natural light design options for pre-built homes or plan stage
Fire rated skylights
Double Glazing to existing skylights
Maintenance & repairs to existing skylights
Optional motorized windows with rain , climate & humidity sensors
Emergency Insurance work
Various Roof and Room Ventilation Systems