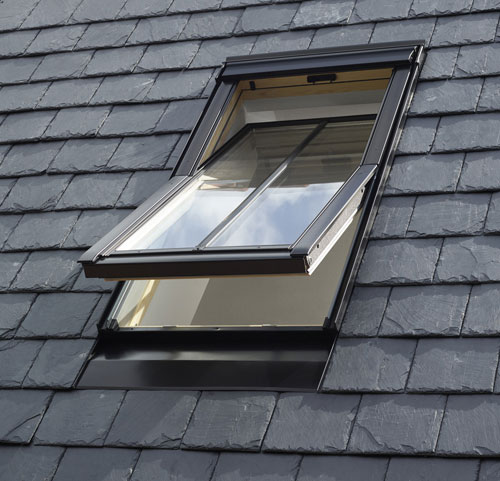 VELUX Roof Windows
Let in daylight and fresh air
See the difference additional daylight and ventilation can make in your home. Make ordinary rooms into extraordinary rooms.
Imagine the light flooding in on a Sunday morning. You open up a couple of windows and take in the view, allowing the fresh air to help you start the day.
Natural Ventilation. The stack effect
A VELUX Opening Skylight provides you with a natural and energy efficient alternative to mechanical ventilation, the stack effect. The stack effect is the natural process of warm air moving upwards. Letting warm, stuffy air escape via the upper openings of your house and replacing it with fresher, cooler air from windows and doors, can be a great way to ventilate your home in summer without the unpleasant feeling of draughts.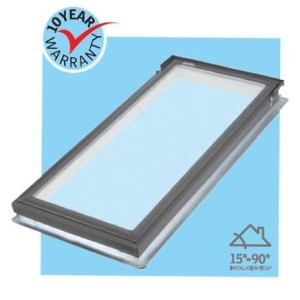 VELUX Fixed(non-opening) Skylights
Cost effective for creating light-filled rooms where adequate ventilation already exists. Energy efficient glazing and the use of blinds ensures heat transference is minimised.
White painted interior wood frame and sash.
Outer aluminium cappings (grey).
Flashings for corrugated iron or tile roofs.
High Performance or Comfort double glazing on most sizes.
Smooth, low profile sits lower in the roof, does not obstruct the roofline.
Available in 8 sizes.
Gallery